For CSH, as promised.
I don't profess to be a motorbike expert, and I can't ride, but I was raised with bikes and love them. And I can tell you this: there is nothing in the world more satisfying than riding around Bombay on the back of an Enfield. It's better than sex.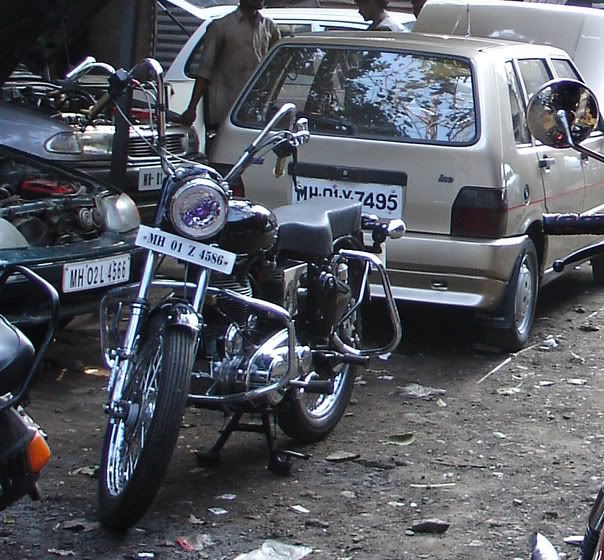 I can't tell you much about it, other than it has the most beautiful note, is fabulously comfortable, especially with your arms around the waist of a Big Blokey Bloke, and that you will turn heads absolutely everywhere you go. Of course, you will pretend not to notice. You will be acting all nonchalant and breezy, but privately tripping out on the fact that you are finally getting to ride without a helmet.
Fall off the back of this baby and you are almost certainly cactus. You will be run over by several large trucks, a dozen-odd Ambassador taxis, two pushbike riders and a Brahmin bull before anyone even notices.
But you'll die happy, I promise.