Originally, I had visions of a sewing a golden-haired Madonna, floating on a sea of pale-blue and white chiffony stuff, a la Akira Isogawa.
But, late one night, (a Dangerous Time to be making Important Colour Decisions), I took a steel grey thread to her hair.
And now, she's Post-Menopausal Madonna, with Dreadlock Aspirations.
Not...
What I meant...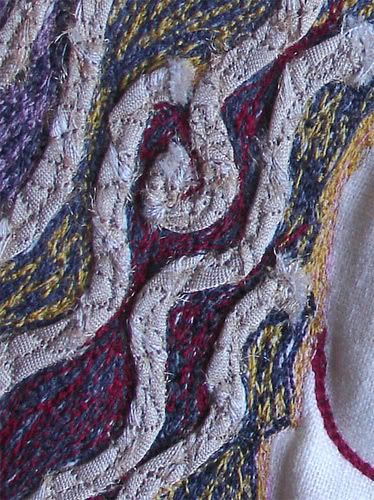 At all.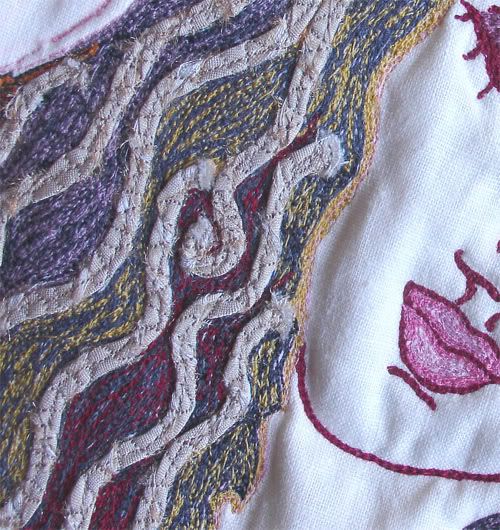 And believe me when I tell you, there's no going back in this medium.
Fortunately for me, I had been fortified by an excellent breakfast, in charming company, and could afford to be philosophical.
And, for the record, Stompergirl and the Cherub are lovely, and lovely, in that order. I'm thinking about moving in with them and living Happily Ever After.