Working busily on next week's theme.
I go through life seeing everything as a potential embroidered, appliqued, whatever, textile creation of some kind. I always have. Sometimes it makes me crazy. It keeps me awake at night. You guys are lucky I'm not God. I'd create the universe as an infinite expression of colour, yarn and fabric. A lot of it would be crocheted. It would drive you all bonkers.
So, in celebration of Art in Everyday Life, behold!
The 20 Rupee note.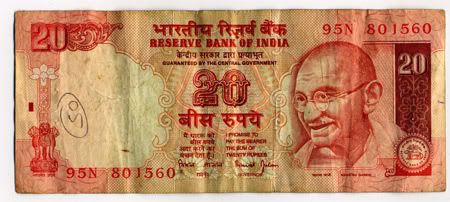 Stay tuned...