Do you ever wonder why people give their weblogs the names that they do?
Alison tagged me to explain mine.
It all started with my daughter's hair. It was curly and extremely fine, like fairy floss. It used to boing! out of her head hilariously, especially when she was bopping along behind me, knees-up-Mother-Brown-style. She was also very earnest and intense and didn't appreciate people smiling and laughing when they saw her (which they did. A lot. It was Some Hair).
I called her The Poppet.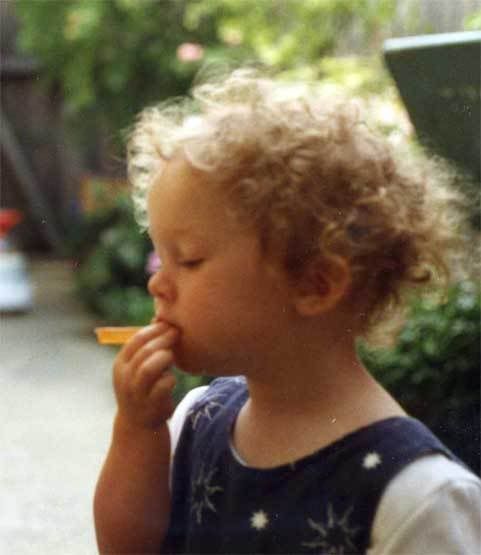 From Poppet came Popparooni, Poppydoodle, Popski, Poppetta; the list goes on.
And finally, [you can see where this is heading]...
Poppalina.
Which stuck.
She showed artistic talent early on,
Actually, she really did.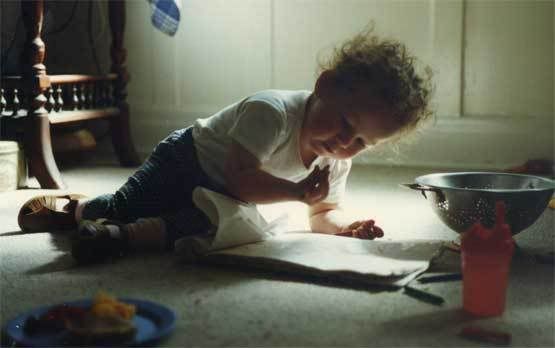 And was taught, from the very beginning, to appreciate the value of good quality textiles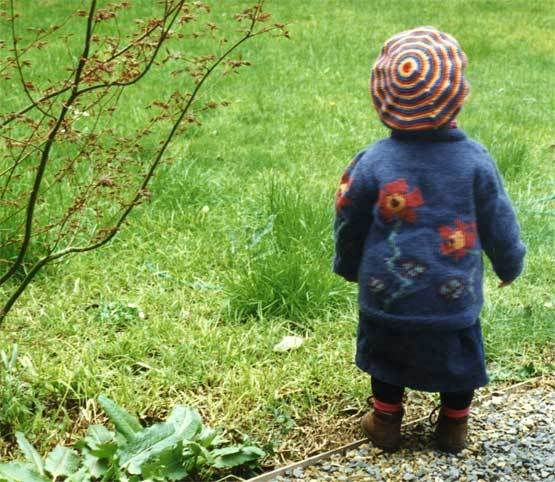 Developing a distinctive style, that set her apart from the Other Kids.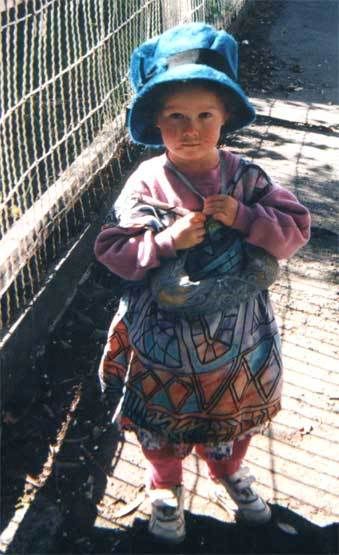 So much so, that by the age of seven she had her own label, Poppalina,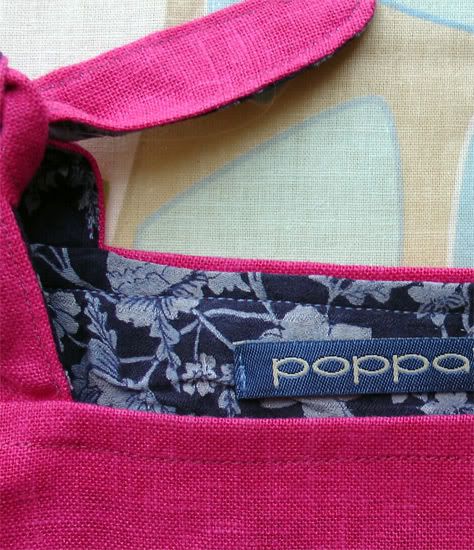 which we're still developing.
And to this day, at home we call her Poppy.
So.
Poppalina.
It's all about The Girl.
She's 12 now, and although, these days, the hair is straighter, the personality is as boingy as it ever was.
And we've just received our first shipment of designs back from India.
[Which reminds me. Those dolls aren't going to sew themselves]
Watch this space.