Remember this?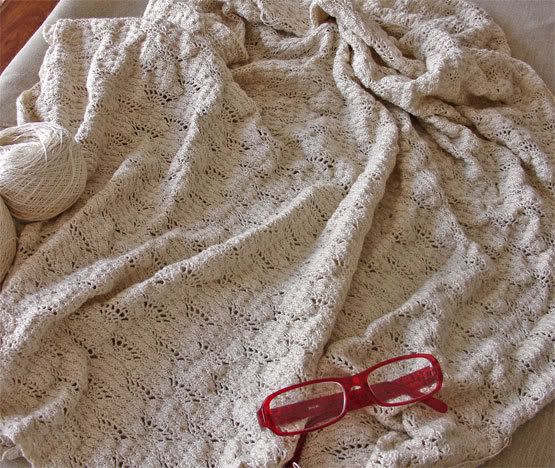 Yeah, well, I still haven't finished it, though I am up to the edging, at least.
People have been emailing me, asking for the pattern ever since I first wrote the original post, which was....erm.... almost 2 years ago (really? Has it been that long? My how time flies).
Anyway, I finally found it.
Download Aurora_Silk_Wrap.pdf (1088.5K)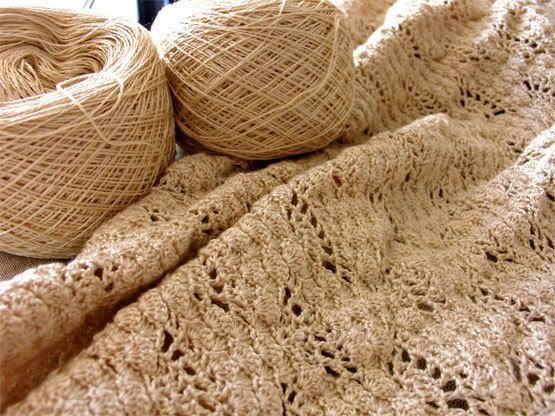 See? I always get there in the end.